Mad scientists leading brands to world domination
Brain Bytes Creative is an Atlanta-based digital marketing agency that helps companies increase brand presence, attract more prospects, and drive bottom-line growth.
Learn about our specialties: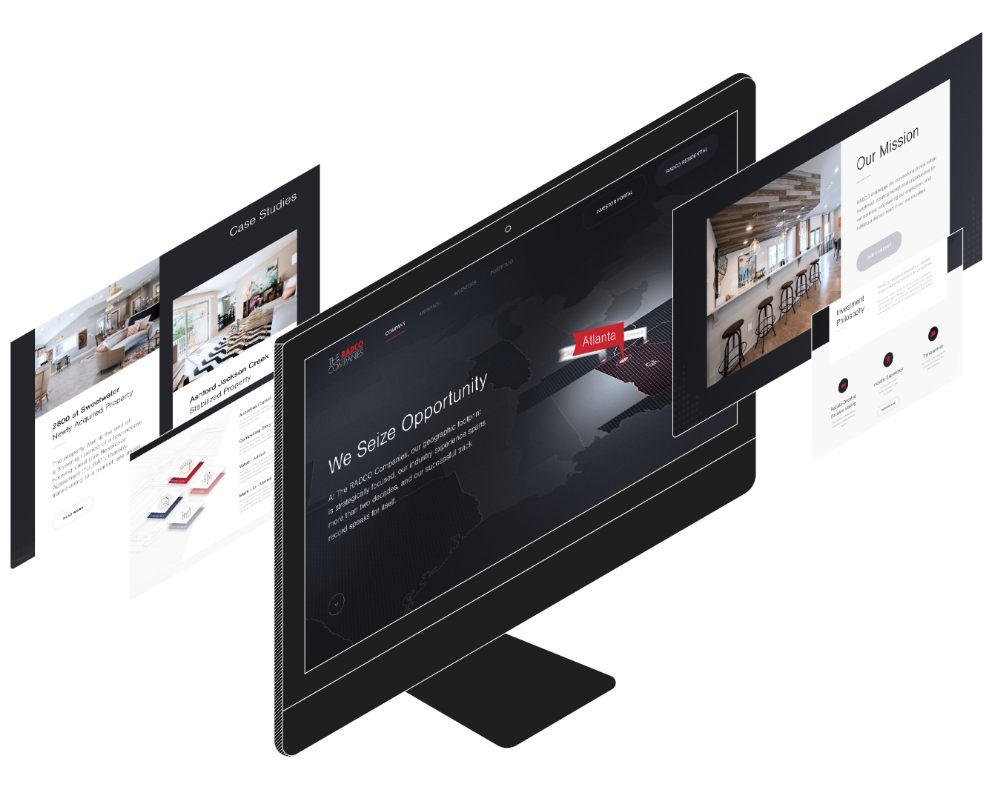 The not-yet-patented Brain Bytes approach to digital marketing success
Create a website that converts.
Comprehensive discoveries and collaborative writing and design ensure our strategic vision aligns with yours. Then our expert coders bring it to life in a technically sound final product.
We formulate strategies that send the right people to your site at their exact time of need, whether through SEO, paid search, display, social or other channels.
Convert visitors into customers.
We leverage conversion rate optimization, email and marketing automation technologies, and high-value content to help capture as many of your new users as possible.
Some of our favorite projects
The RADCO Companies
RADCO needed a dynamic website refresh, so we brought it. Interactive graphics, seamless integration with property databases, and some seriously slick branding.
Resurgens Orthopaedics
Resurgens Orthopaedics approached us to create an integrated, multi-channel campaign that would break boundaries and lead to new patient appointments.
Rooms-To-Go
Rooms-To-Go wanted to bring their terrific furniture deals to mobile platforms. So we built an intuitive, easy-to-use app that provided users with their latest and greatest savings.
Vidalia Onions
The Vidalia Onions Committee wanted their new website to reflect the elegant and artisanal flavors of Vidalia onions. Mouths: prepare to drool.
Don't take our word for it.
Take theirs.


"I continue to bring new projects to the BBC team because they treat my business like they would their own, making them a partner, not an agency.
The team's dedicated approach to tackle challenges head on with a thoughtful and strategic rationale has been a key ingredient for our success."
"Great experience and great people to work with. As a total novice in website development, I was very impressed with the detail, explanations, and pricing that BBC gave me.
Overall, my website came out great and I would recommend using BBC to any person looking for a high quality website packed with SEO."
"I can't say enough about how fantastic it is to work with this high performing team on building a website.The quality of work is exceptional and they make the feedback process easy and efficient.
For us, speed to market was critical and I'm happy to say we accomplished our deadline and didn't compromise on creative."
We come highly recommended.
Want our two cents on your project? Ask and you shall receive.
"I'm looking for something else… Can I just email you?"