Why great content and strategic content marketing are the future.
Since 2013, I have been obsessed with the power of a great piece of content. That year, I wrote blog for another one of my businesses. It was raw and factual and had a very strong opinion. Within 24 hours of releasing the post it went viral on Reddit. At one time there were 19,000 people on our website at one time. I was floored especially because it was the first blog I had ever wrote. (Talk about peaking early!) To this day — 100+ blog posts later — I still have not been able to create a blog that had the same power. But trying has been an incredible experience with many lessons that has made me obsessed with content. My hope is that this article encourages you to start your content journey because the thrill and the rewards are worth it!
Content is king, queen and everything in between online.
Without content the internet would be nothing. Without Google and other search engines, the internet would be mass chaos. The creation of the internet and Google, to me, is on par with the Big Bang — it's the beginning of the new world of marketing, communication, and society. Today most of us, from the moment we wake up, start to consume content and it goes on throughout the day until we can't look at our phones anymore and we fall asleep. This phenomenon has made online content the most important marketing tool in the history of man. If you are not creating content, as a brand, you are falling behind.
Why? Because everyone searches for information the same way. If we want to know something, we go to our favorite search engine and type in a query. The content that is served up on page one of search engines is decided by complex algorithms that take into consideration thousands of ranking factors like readability, page speed, keywords, image tags, geo location, and so many more. If your content hits on those, if you do content right, your content is powerful. Doing content right means creating content that helps solve a problem or educates in a meaningful way will get you far in the kingdom of search.
Search engines are looking for thought leaders.
When a search engine crawls your website, it's looking for many things but one major factor is subject matter expertise. For example, a company that sells devices that reduce snoring should be an expert at all things snoring. Let's look at a scenario of two anti-snoring device companies. One company, Company A, has been in the business ten years but has very little content on their website. The other company, Company B, is only two years old but has over one hundred pages of content and is generating five to ten articles a month about snoring. It is highly unlikely that Company A is out ranking Company B in the SERPS (search engine results pages) unless Company A has a ton of authority and back links that prove to the search engines that they are the authority. It is much more likely that Company B outranks Company A because the search engines are seeing them as thought leaders.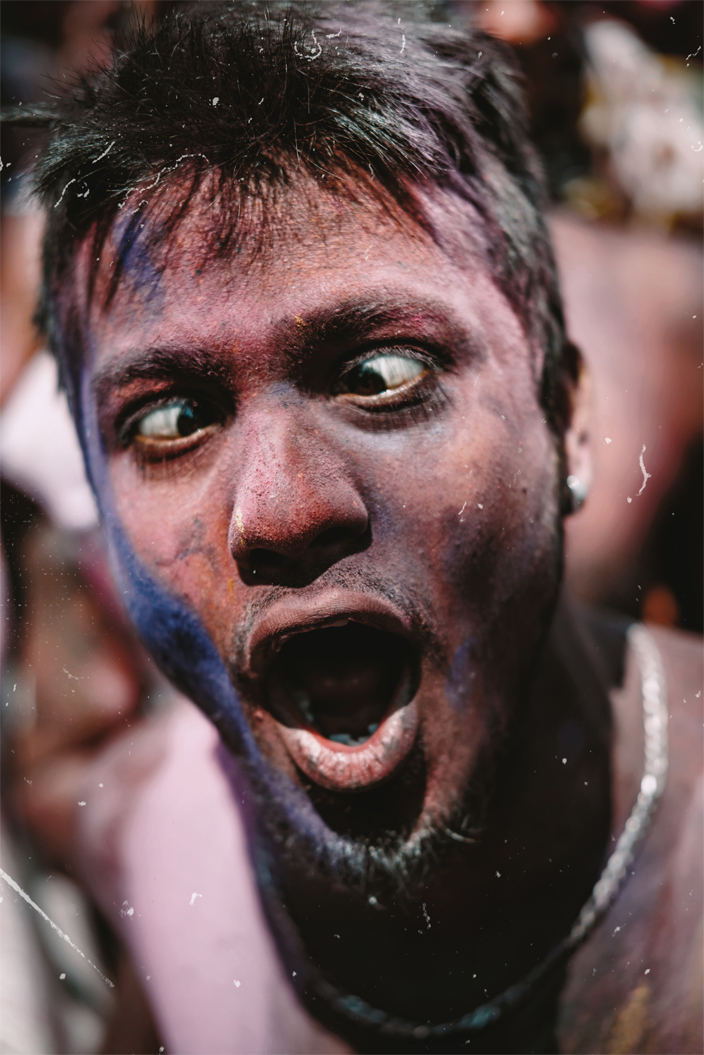 One example of this kind of thought leadership might be Company B's content hub around snoring devices. The below grouping of articles/pages shows the search engines that Company B has a vast amount of linked content and knowledge in the snoring space. Therefore, in order for search engines to do their job properly (getting people to the best result for any given query), they are likely to award Company B with a better ranking in the SERPS than Company B.
Example of snoring devices content hub:
Which Snoring Mouthpiece is Right for Me?
How Do you Clean a Snoring Mouthpiece?
How do Snoring Chin Straps Work?
Does Breathe Right Nasal Strips stop snoring?
What is EPAP for Snoring?
Snoring Device Technologies
This content hub shows a strong knowledge and understanding of snoring devices. If the content is written so it is SEO-friendly, it is highly likely that Company B is on page one of the SERPS for "snoring devices."
Being a thought leader is critical for brands. The ones that started four years ago have a huge advantage over ones that just started, and the companies that just started have an advantage over companies who refuse to understand the power of content and thought leadership.
The right content delivered to the right audience will grow your business.
Creating content is just the beginning. You can't put up a blog and expect the leads to just start coming in. It's important to share your post on social networks, encourage other thought leaders to share, etc. Below is a sample email that you could send to thought leaders in an effort to transmit your content.
I wrote an article that I think your audience would benefit from. Here's the link _____________. I enjoy the content you create and I share it regularly. Thanks for all you do!
Transmission of content is critical, and it becomes easier as you establish an audience. To build an audience here's a quick list of things to get you started.
Quick tips to build an audience.
Social media accounts. (Boost posts when you can.)

Build an email list by gating valuable content.

Sign up for

Help A Reporter Out

.

Invest time in creating email drip campaigns for your email list.

Speak at small or large events on your areas of expertise.

Write content for other thought leaders websites as a guest author.

Submit content to relevant online publications like Forbes or Fast Company.
The key is delivering your content to the right audience at the right time. Social networks are a terrific place for this while also being very affordable. Select your demographic and geolocation and start reaping the rewards!
New platforms and technologies are giving content creators the ability to do extreme targeting.
Last week I met with the founder of a company whose advertising technology has the ability to geo-target very specific areas. During his demo, they used the Atlanta airport as an example. In real time, he showed me the areas of the airport where people were most active on mobile. As we drilled down further, he showed me what apps where being used the most and the demographics of those who were using them.
Because my agency works with a ton of sleep and snoring companies, I asked to see a real-life example of how we might geo-target them. He pulled up all the coffee shops next to our offices and showed me heat maps that indicated high activity. One specific Starbucks was bright red on the heat map. "You want to push ads to these people for snoring devices?" he asked. "A few have probably been up all night and need that caffeine jolt to get through the day. Wouldn't it be nice to spend a fraction of what you are spending casting a wide net and connecting with prospects where they are likely to convert?"
"Hell yes!" I replied. Who wouldn't want to target their message to the right consumer? This is just one example of the technology available to digital marketers today. Do a little research on tools that in theory could be useful; chances are those tools already exist, or else you might be tapping into the future of digital marketing!
Creating content and watching the data is fascinating and fun.
Lastly, creating content about which you're passionate is fun! If you are writing about something you love, it's almost effortless. But if you're forcing yourself to write, you are likely writing about things that you don't care about and therefore you should not be writing about it! Go do something else. Life is too short to spin your wheels working on shit you are not passionate about.
For those of you who love sharing your passion with the world you'll love seeing the data analytics come in from your website, social and all the other sources. You'll find out what your audience connects with and what they don't give two shits about. You'll see which article produced revenue and which ones only drive loads of traffic because they are too general. All of it is valuable and all of it will help you grow your business or influencer status.
It's time to get obsessed with content. It's the future. You're being left behind if you are not playing the game! I warned you!
The best time to plant a tree was twenty years ago, the second best time is now.
– Chinese Proverb